Our Friday adventure begins this week in Cincinnati, OH. Each year we attend the Great Homeschool Convention and love it! As usual it was filled with lots of sessions on how to homeschool in many different subjects. 
Multi grade and multi age learning is also part of many sessions as vendors bring forth their best products. Homeschool moms have a lot of choices at this convention. One woman that works another convention informed me that this convention has more vendors than any other one.The options are endless. 
Great Homeschool Conventions adds in booths for parents that have older children in the high school years prepping for college. Many Christian college booths are open for parents and children to visit and get information.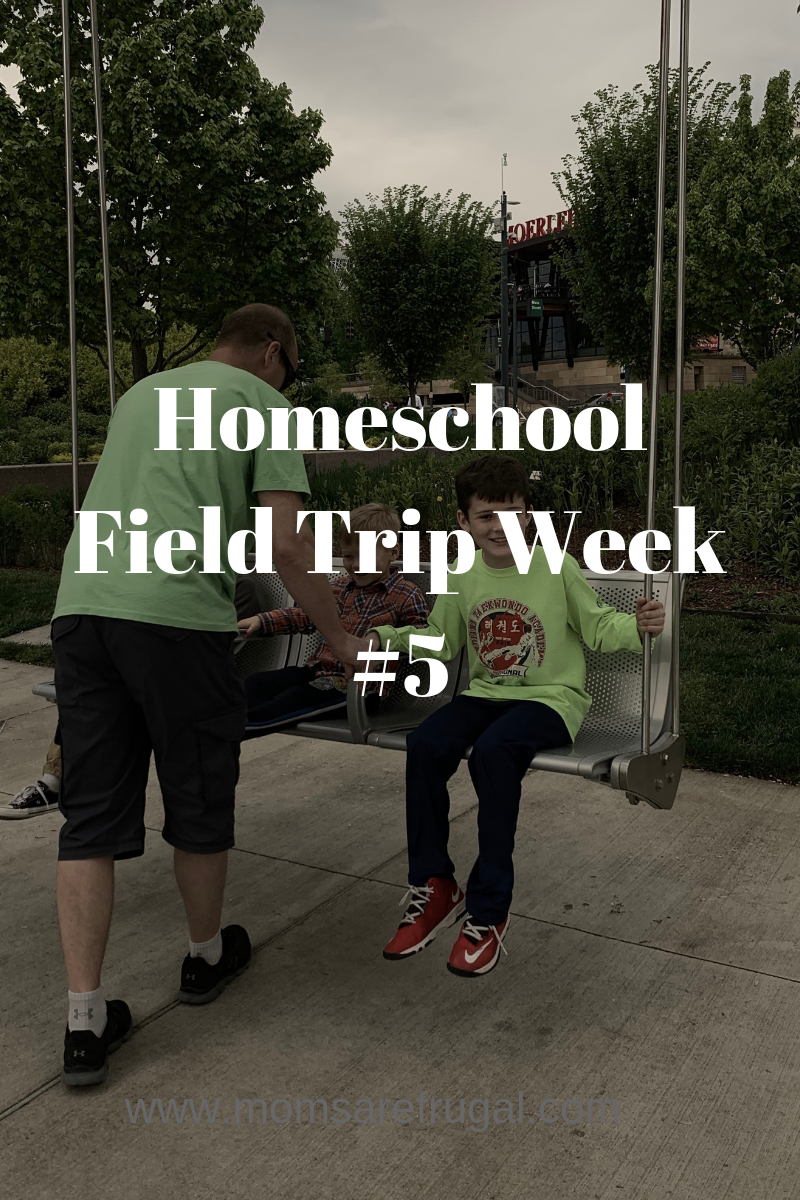 We arrive on Thursday afternoon, shortly after the registration desk has opened to get checked in at the convention and the hotel. After that we mill about and find a place to sit. I pack my kids fun activities in their backpacks to sit and occupy themselves during times when we need to look over the sessions or listen to a session, or enjoying some downtime. The convention runs from 8:00 am to 8:00 pm Thursday, Friday, and Saturday. 
I am a huge advocate of books and education, and was excited to see what books we could obtain for our read aloud time. Each month I order one new book from my Usbourne site to add to our reading. My Usbourne VIP group has updated information on monthly specials. 
After we have walked around and picked up flyers from several booths that we are interested in looking over their curriculum, we head to one of the many delicious dinner spots available. This time we ate at Izzy's, and the food was great! They are known for their soups and potato cakes. Both were delicious. 
Or first day is chocked full of fun and walking so we wind down after getting some energy out at the pool. Boys love to swim, and mine are no different. Every hotel that we stay at simply must have a pool. The number one thing always on our packing list is a pool so that they boys have a way to get out a lot of energy and exercise wherever we go. 
Homeschool moms are everywhere at convention, busy finding what they need for their children. Taking care to make sure they are fed, have snacks, and comfortable  during the sessions. Most moms give time to their kids, but homeschool moms homeschool. Add that onto the many other tasks of mothers and it registers burnout. Many female, homeschool mom vendors pick up on the fact that moms need self care. Moms in general need self care to look nice and feel  good on  a daily basis. AVON offers so many different options of jewelry and skin care now to help moms look younger. I can definitely tell when my morning has not allowed me to get my makeup on or get ready with at least my skincare program. AVON is having a sale on skincare this month. 
The convention opens early and lines are long for coffee so I make it a point to head to bed at a reasonable hour in the evening. Friday is full of wonderful, informative sessions and I always takeaway so much information. So many great speakers that are also homeschoolers. 
While I am in sessions, my husband is walking around to the booths and asking questions about curriculum,. His assignment is usually Science and hands on activities. This year he was extra helpful and handled the writing curriculum that we needed to choose. After several hours of watching kids, he needs a break. 
The final session ended at 7:45 pm on Friday so we hit another local restaurant.  Midici's is a pizza/Italian restaurant with a great Neapolitan style pizza. The choices there are healthy, affordable, and very good. We got back to the hotel a little bit late and relaxed watching TV. 
My favorite time is to visit the homeschool convention because it is close to our home, affordable and fun. Saturday before we head home, since we homeschool visiting a new place is on our list. We tried a park this year along the OHIO river. The kids loved it and it had a great live, grass maze they were able to run through for awhile. Rain clouds were forming, so my husband and I gathered up our curious kids and set out for the car. 
Another year, another convention, another memory made for our family. Do you go to any homeschool conventions? If you do please answer on my facebook page where you go to convention. 
If you like this please share. 
Cheers,
Michelle