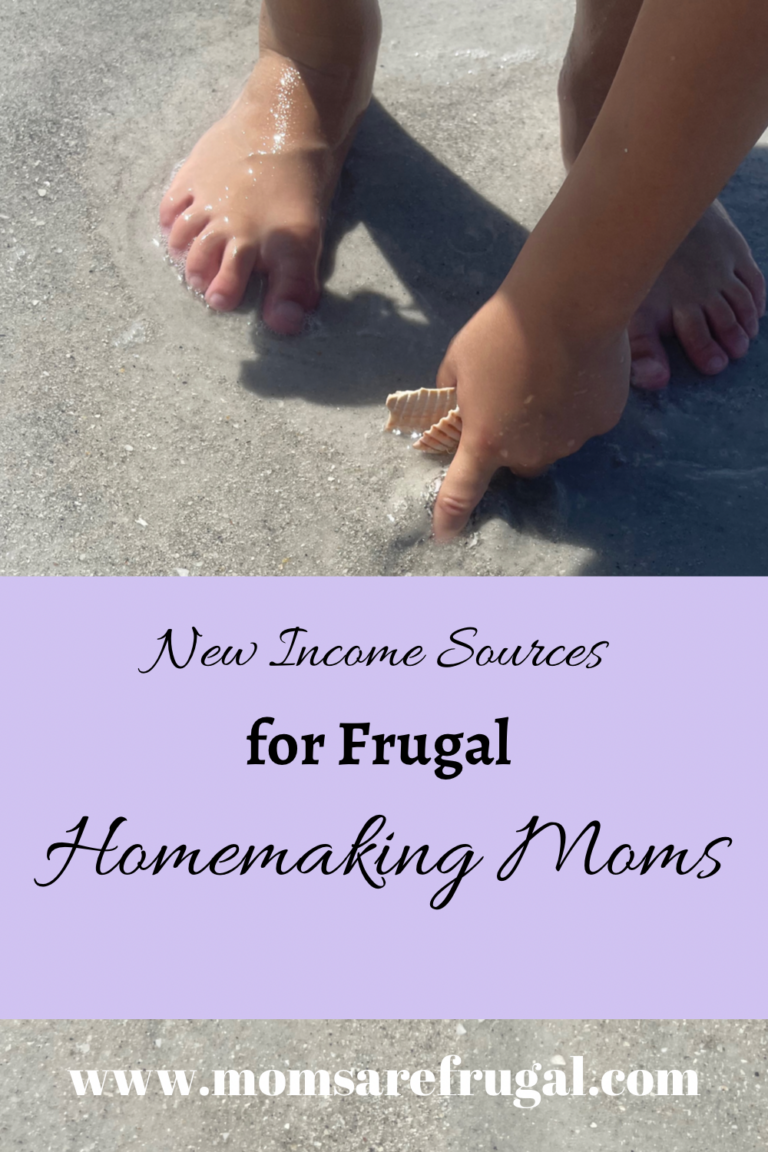 Creative Income
Creative frugal moms can turn their gifts into an income source. Besides Etsy which is a great place to start a store and bring in a residual income, there are other opportunities. Another big online name is Teachers Pay Teachers. Both of these online avenues are available to start up stores, promote and create a stream of income.
Additionally I would like to add another stream of income. Put your eggs in another basket so that everything is not tied up online. Set a table out of your creations like a garage sale. Call it by your store name. Every week on the same day, open your store.
If your neighborhood has an association, ask to put an ad in the newsletter for promotion. Be creative and use the space around your house that is free of any fees.
Solving a Problem
The best type of income is one that solves a problem for people. For example, my first business was a residential cleaning service. Each year my business grew because I provided quality service for moms' in particular who had small children. My target market was the stay at home moms' who did not have time to clean. I solved their problem.
Second, look around at what the bigger places like Amazon. Door dash and other big names are doing. They solved a problem because we love convenience. Finally, I have heard many stories of moms who created businesses from seeing what others' cannot do. One mom started a trash pickup service for business parking lots. She gets paid by businesses to clean up their lots.
Frugal Mom Hobby Avenue
Hobbies are a great way to make money. Doing what you love definitely is a motivator so why not make money. Some people like to make and create. Selling purses is a great hobby that can bring in an income. Vintage purses, name brand purses, homemade purses, or refurbished purses are a few of the ways to start this type of business.
Many other hobbies exist, and if you have one find a way to make money with that interest. For example, my eleven year old son loves chickens. He has several chickens, but since the price of feed went up I told him they need to provide some kind of income. He has started to sell the eggs and next year wants to enter them into 4-h. Finally, he is going to offer people who live in the suburbs tips on raising chickens and will charge for the advice.
In addition to the ones listed above, there are others options for frugal moms who have gifts to offer such as piano lessons or tutoring. Outside of the box thinking is how successful people grow and develop their own businesses.
DIY Projects as a Side Hustle
For all of those out there who can complete DIY projects as a mom I commend you. Creating something beautiful out of something old is not my forte. Refurbishing projects are another income avenue for frugal moms. YouTube is a perfect place to get tips on how to grow this business. Everybody loves to see what can be done with an old cabinet or bookcase that looks forlorn.
DIY can also be in other areas besides furniture. YouTube holds some great ideas for DIY gifts and projects to make. Summertime is the perfect time to generate some gardening or yard projects. As for avenues to sell them, farmers markets or flea markets are booming. Everyone wants a deal right now.
For more tips on living the frugal lifestyle and suburban homesteading follow my newsletter.