Homemade is not from my generation. We grew up with dishwashers, and microwaves. Most snacks came from the microwave after school. 
My view on donuts has always been that I needed a fryer, oil and lots of patience to make donuts. That sounded expensive and time consuming.   Baking homemade donuts did not seem frugal.
When I decided that I wanted to try homemade baked donuts it took me a year to commit. This new task of baking was daunting.
Every time I opened the cabinet the donut pan was staring at me. This donut pan haunted me. Frugal people do not buy what they will not use. It is a wasted expense.
Moreover everyone knew I wasted money. My husband had asked why I would buy something then let it sit. The inevitable was coming.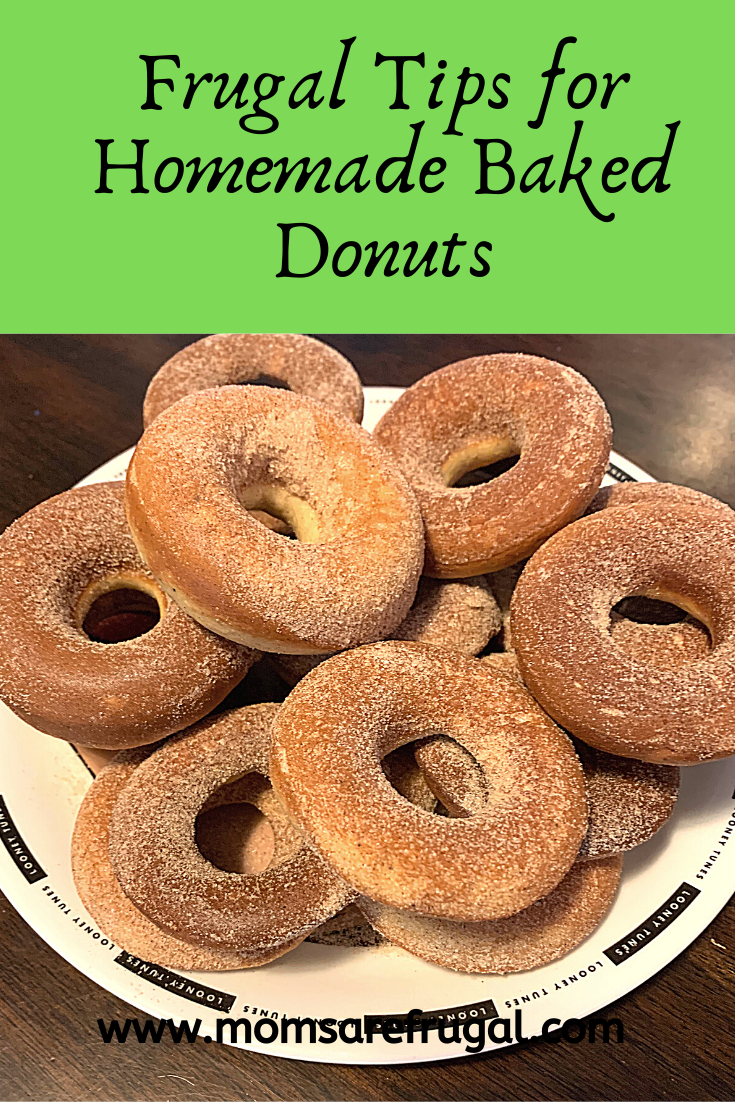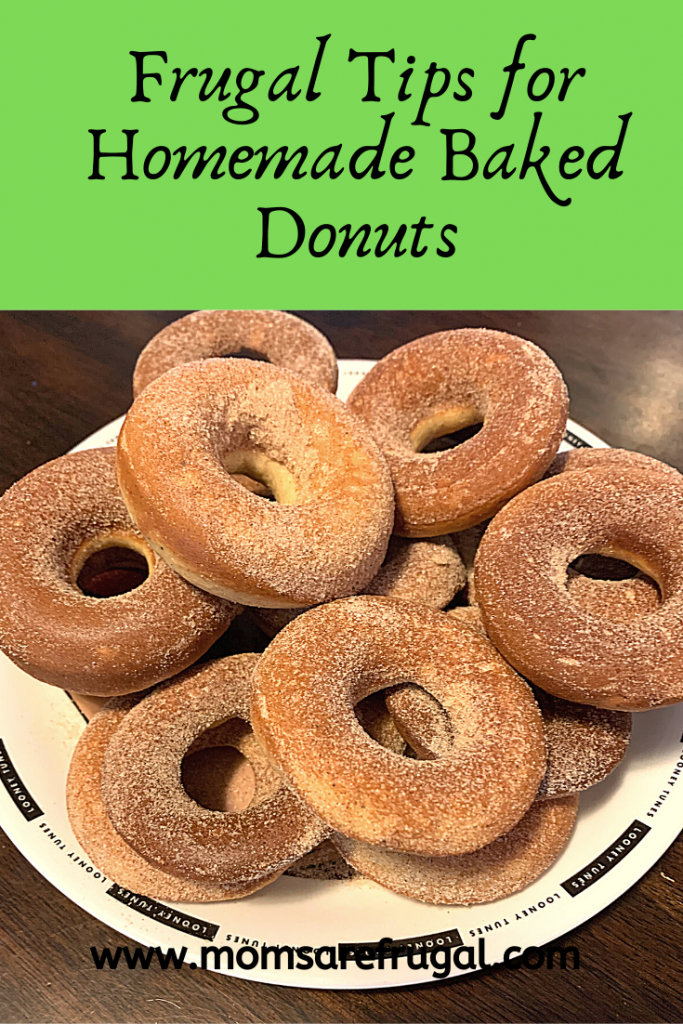 The next factor for me was this recipe going to cost more money than it was worth?
When I try recipes they have to be cost efficient. Many recipes have I tried that cost more than going out to eat. Even with food my frugal tips are used. 
My kids would say "mom when will you make donuts"? 
My answer was always "I don't  know". 
Furthermore, the  true answer was more like I did not know how and didn't feel like trying. 
Since we had to quarantine at home, I decided to try my hand at this homemade donut . I used a more cake recipe and added my own touch for a twist. They were a hit. 
Since trying more recipes homemade lately, my flour supply is getting low. In general, I keep flour on hand because homemade is frugal.  Frugal cooking tips  leads  to make food at home and  save money. Flour is an essential in a homemade, frugal living home.
The more I learn about baking at home, the less my grocery bill is each week. I have been implementing lot of homemade frugal tips to gain money on our groceries.
Ingredients:
3 c. flour
2 eggs
1 tsp. Vanilla
1/2 tsp. nutmeg
1/2 tsp cinnamon
1 c.  cup milk or buttermilk
3/4 c. sugar
1 tsp. salt
2 tsp. baking powder
2 Tbsp. olive oil
Sugar Topping:
1/2 cup of white sugar in a ziplock sandwich size bag.
Directions:
First preheat the oven to 350 degrees. Second, grease the donut pan for baking. 
Greasing the pan with a paper towel and oil is one of many frugal tips derived from my grandmother's kitchen.
Next, Combine all ingredients into a medium sized bowl. Mix well with a mixer, or by hand. 
Finally, either spoon the dough into each pan, or use a disposable piping tube, or sandwich size ziplock bag, and cut the corner off of the bag to pipe the ingredients into the pan. 
The dough should not be watery or thin. If dough is thin, add 1 more cup of flour. 
When donut tray is filled place in the oven for 12 minutes. The donuts will cook fast and be crispy if left in more than 12 minutes. Test with a toothpick to make sure they are done. 
Topping:
While the donuts are still hot, place them in the ziplock bag. Shake to cover the entire donut. Place on a tray and serve. 
Another one of my frugal tips for reusing supplies is to reuse the sugar. After I bake the donuts I seal up what is left to use again the next time.
After trying my own homemade donuts, I was glad that I tried something new. For more of our everyday adventures in homeschooling and saving follow me @momsarefrugal on Instagram.