Frugal home beef and noodle recipe is great for homeschool moms because it is easy to make. I buy my beef wholesale at Sam's club, or we buy a cow at the beginning of winter. Meal planning day for me is Tuesday.  I look at my week and what we have going on outside of the home. Our lives are pretty busy so there is not time always for a home cooked meal from scratch.
I have a selection of recipes that I use frequently in my menu binder. The sections are divided by appetizer, beef recipes, chicken recipes, salads, side dishes and soups. When planning my weekly meals I keep in mind how many times a week we will eat beef.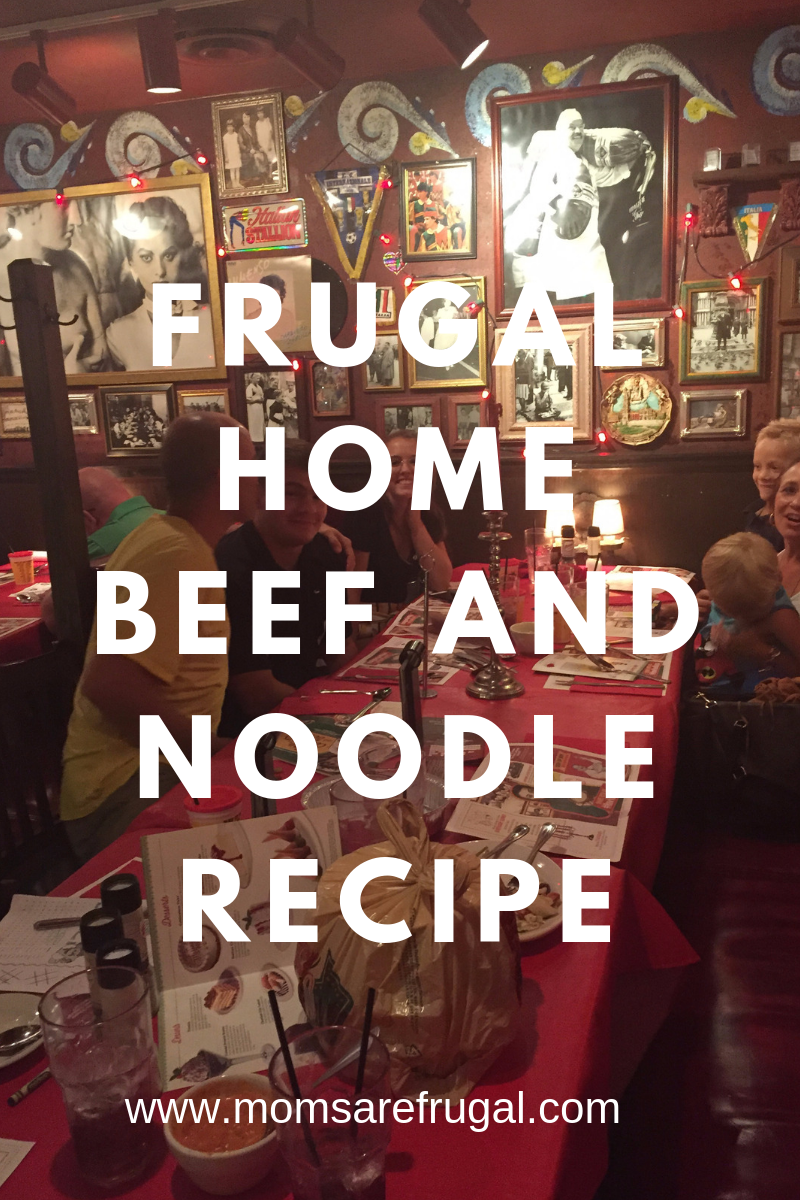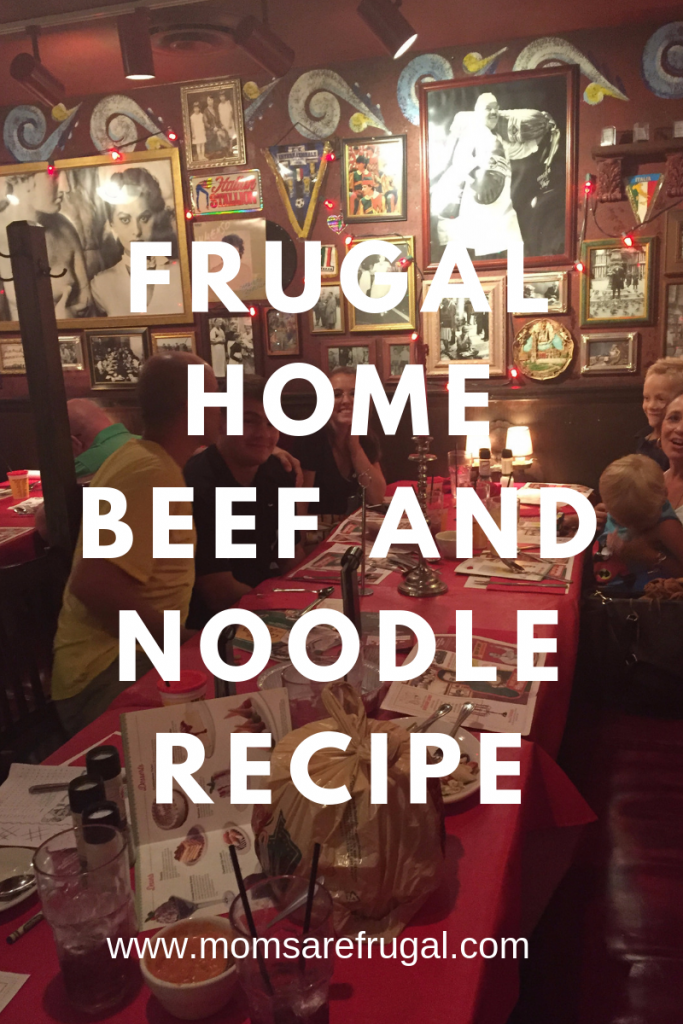 Frugal home beef recipes include ground beef, sirloin tips, steak, roast, and stew meat when I order a cow. Then I figure out how much I will need for each meal (I allow my children seconds when I figure this in). In order to not spend a lot of time searching for new recipes I may take an old recipe like tuna casserole and tweak it to make a new beef or chicken recipe. In this case I added beef stew meat to noodles.
Dishes that land in my menu binder are quick, easy, and stay within my food budget. Steak at our home is rare. I am not a huge meat eater and it is priced higher than other meat. Planning out my meals allow me to see what easier and more cost efficient recipes can be made. Frugal home beef and noodle recipe also does not take a lot of ingredients.
Three reasons that I love to make it:
1.  It is affordable.
2. My family loves it. 
3. Beef and noodles is super easy to make.
Directions:
Step 1:
Preparations: 
Cook the egg noodles first then set aside
Ingredients:
6 c. egg noodles
1 c. water.
1 c. brown gravy
Beef bullion cube
Salt and pepper
Step 2:
Make the gravy. Then add the gravy to the noodles.
Add all of the ingredients together and cook for 30 min. in the oven. Use a casserole dish.  Bake at 350.
Step 3: 
Cook the beef stew meat in olive oil until done. I prefer mine medium well, but others' like it well done.
This recipe can be made into  so many ways to save…leftovers for the next night, sandwiches for our field trip day, or added to make beef stroganoff. 
Recipes that can be used again in other meals are great ways to save in the grocery area. 
If you liked this post please share it. Comments or questions are welcome on my facebook page.
Cheers,
Michelle